Alex Tyson
The Registry

2021 Sheffield DocFest
Arts Programme Commssion


The Registry is a new moving image installation by Los Angeles-based artist and independent filmmaker Alex Tyson, commissioned by Sheffield DocFest. An evolution from his past works of formally innovative documentary film, The Registry is the artist's first narrative work, an elliptical, layered psychological horror that brings together multiple storylines which intersect in complex ways.

Embedded within these narrative threads are topics salient to the documentary/non-fiction field: the afterlives of images of war and their fictional representation; the potential tokenisation of subjects, stories, and makers by the industry; and the ethical dilemmas arising from the commercialisation of the stock image/footage market.

These topics are related subtly through Tyson's own cinematography, editing, and sound design – always unconventional and off-kilter – and through the juxtaposition of the film's looped projection with an additional projection of documentary footage referenced in the film's narrative.
Alex Tyson
The Registry, 2021

USA
Moving image/installation (two-channel installation, 30')

World Premiere

artist website
---
Commissioned by
Sheffield DocFest
Curator
Herb Shellenberger
Starring
Russ Cerniglia, D.S. Chun, Noel David Taylor, Emily Dohn, Caitlyn Dohn
Written, Directed and Edited by Alex Tyson
Alex Tyson
Camera and Sound
Alex Tyson, Reza Kurniawan, Caitlyn Dohn, Benjamin L Turner
Still Photos
Peter Ruplenas
Voices on the phone
Tom Carroll, Sharon Curley
Score
Original score by Ben Babbitt in collaboration with Marta Honer (violin, viola), Frank Babbitt (violin) and Cornelia Babbitt (cello)
Original composition "Registry Percussion" by Jeff Witscher
Additional arrangements/edits by
Alex Tyson
Snare drum performed by Brian McOmber
"The Northern Shore" (1997) by Barbara Monk Feldman. Performed by GBSR Duo (Siwan Rhys & George Barton) with Mira Benjamin. From the sound recording Verses. © 2021 Another Timbre. Used by permission / courtesy of Simon Reynell.
"August Moon" (2015) by Alvin Lucier. Performed by Anthony Burr, Charles Curtis and Nicolee Kuester. Recorded by Tom Erbe. From the recording Chamber Music: Alvin Lucier & Morton Feldman. © 2019 Important Records. Courtesy of the composer.
Sound design
Alex Tyson, Celia Hollander, Cody Putnam
Set decorator
Tom Carroll
Thanks to
Celia Hollander, The Dohn Family, Herb Shellenberger, Hannah Campbell, Kyle Roper, Nicholas Kalikow, Dino Everett, Lyra Matin
The characters, places, businesses and events depicted in this film are fictitious. No identification with actual persons (living or deceased), places, buildings, and products is intended or should be inferred. No animals were harmed in the making of this film.
Dedicated to all witnesses of war
All rights Reserved © 2021 Alex Tyson
---
Book a free Ticket
for
The Registry
at S1 Artspace in Sheffield
---
Meet
the Artist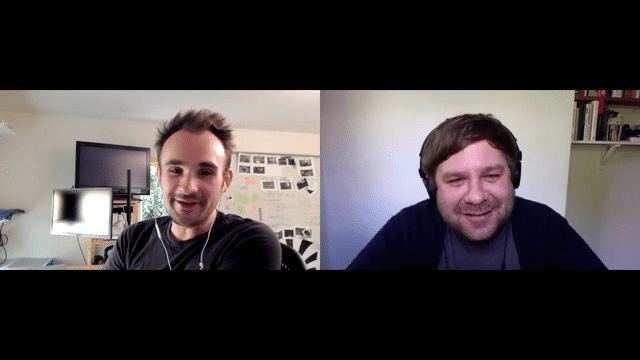 Alex Tyson, In Conversation with Herb Shellenberger
Watch
All 2021
Commissions