Dialogues:
Emily Chao and Al Wong
This exhibition is a double retrospective of artists Emily Chao and Al Wong. The 'dialogues' their work is being placed in are curatorial in nature: these are two artists who have not met or collaborated, and who were not aware of each other's work previously. The intention is not only to highlight both of their practices individually, but also that showing their work together would allow other elements to emerge beyond simply highlighting similarities or resonances between their practices.
Indeed, there are similarities and differences, which could be a good place to set some coordinates. Chao and Wong are both Asian American artists based in the San Francisco Bay Area, and they both have practices that in some way include highly individual takes on 'experimental film'. They both have a keen eye for visual communication beyond language and they both have invested a significant amount of time and thought in working with 16mm celluloid film as a material, probing its capabilities and limitations.
The biggest difference is the most obvious one: Al Wong's artistic practice stretches back more than fifty years to the 1960s – one of his first exhibitions was at Expo '67 in Montreal, representing the United States in a showing of "films by young people." While Wong has honed his practice across the better half of a century, Emily Chao's filmmaking practice has developed only since 2015. She has developed a small but strong body of short-form non-fiction films which points toward exciting work on the horizon.
This is where the dialogues come in: what can we learn from placing the works of artists from across different generations in conversation? It's hard to have an answer for this before the exhibition, but it's hoped that this unexpected effect will emerge from the conversations which will be held not only between these artists but also through their works.
'Dialogues: Emily Chao and Al Wong' is conceived as a series that crosses the three areas of Sheffield DocFest's programme: exhibition,
film screening
and
talk
. In addition to the exhibition at Sheffield Hallam University Performance Lab – where three short films by Emily Chao are be installed alongside Al Wong's Same Difference – there will be a
screening
as part of the festival's Ghosts & Apparitions strand. This screening pairs together Emily Chao's short documentary
Bruce Takes Dragon Town
(2015) with a screening of Al Wong's
Twin Peaks
(1977), shown in a new 16mm restoration print by the Pacific Film Archive, who funded the restoration through a grant from the National Film Preservation Foundation.
In addition, the festival will host a
talk
between Emily Chao and Al Wong, where they will meet for the first time and discuss their own practices and approaches, and, significantly, exchange around each other's work. It is our hope that these conversations between the artists and their work will continue beyond the realm of this festival. And it's Sheffield DocFest's intention to keep the form of 'Dialogues' as a series, a way of developing cross-generational exchange between artists, with hopes to develop new perspectives as well as unexpected and exciting conversations.
—Herb Shellenberger
Emily Chao, No Land, 2019, USA, Moving Image (16mm-to-digital, 2')
UK Premiere
artist website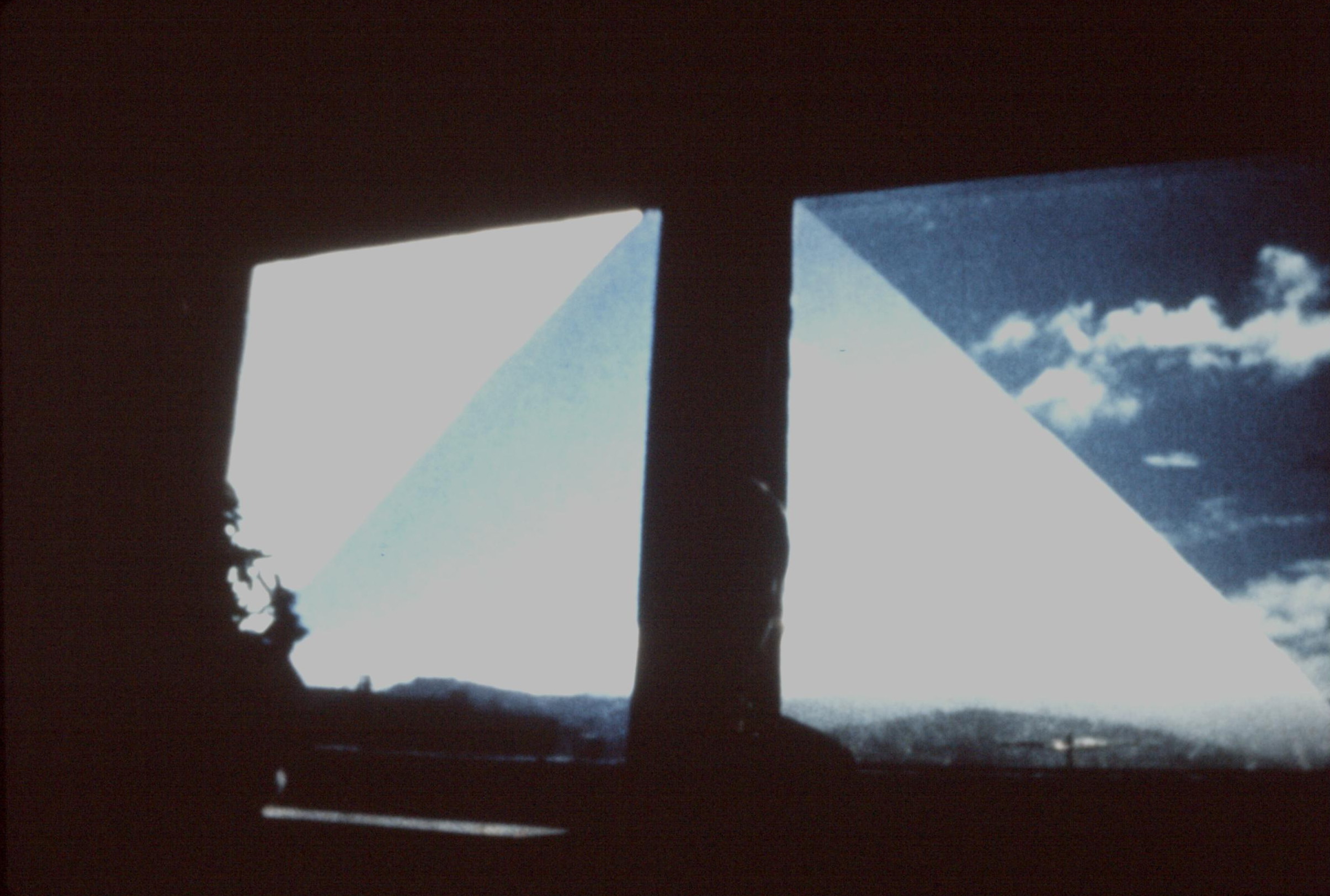 Al Wong, Same Difference, 1975, USA, Moving Image (16mm-to-digital, sound, 17')

International Premiere
artist website
Emily Chao, chive pockets, 2017, USA, Moving Image (16mm-to-digital, 3')
UK Premiere
artist website
Emily Chao, As Long As There is Breath, 2020, USA, Moving Image (16mm-to-digital, 2')
UK Premiere
artist website
---
Al Wong
Al Wong is a San Francisco-based artist who has worked in film, installation, performance and mixed media since the 1960s. Wong's work has been shown in solo exhibitions at Berkeley Art Museum, SFMOMA, the Whitney Museum of American Art and MoMA, and he received a Guggenheim Fellowship for his expanded cinema performance
Light & Shadow
in 1986.
Meet the Artist